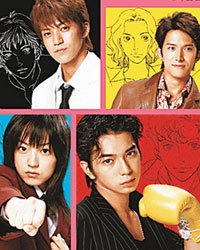 Another referral from someone Blog or something I read over the internet (like Facebook Groups or something) Hana Yori Dongo - the Japanese version of Taiwan's Meteor Garden
The story revolved around a bunch of rich kids (who call themselves F4) -with more money than they know what to do with and Makino Tsukushi, a poor girl studying at rich private highschool. Her family, had to pinch their expenses to send her studying in that school, and so proud of it that Makino didnt have the heart to tell them that she didnt like being there. For years she played it safe and stayed out of touble, out of the radar of F4 but the arrival of a new girl at school brings trouble. To cut the story short, Makino stands up for herself and fight the leader of F4, Damyougi Tsukasa (punch him to be exact) - which never happen before. He falls in love with her but she was attracted to the silent and brooding member of the group, Hanazawa Rui, but he was at first still in love with some former love (thus the brooding).
In the sequel Rui later he realised he start to have feelings for Makino also, but it was too late, Makino is already given her heart to Tsukasa. When Tsukasa's mother start to interfere with the relationship again and force him to an arranged engagement with another rich girl to save their company, Rui thinks he have another chance to win Makino's heart. But alas, Makino only love the spoiled, quick-tempered Tsukasa and regards Rui as a very good friend only. Just when you think, finally they would be able to be together, Tsukasa go and fall down a small hill, and have amnesia about Makino only. Sigh! Can their love strong enough to overcome all obstacles?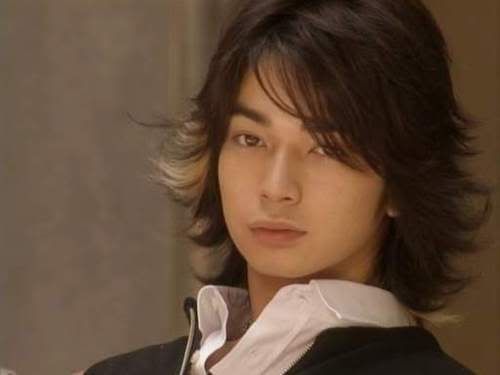 Spoiler:

It took me 3 weeks to finish this series, due to in the end I know she will choose Tsukasa . If I were her, Hanazawa Rui seems to be the logical, rational, safe and BETTER man to be with.....
Casts:
Inoue Mao as Makino Tsukushi
Matsumoto Jun as Domyoji Tsukasa
Oguri Shun as Hanazawa Rui
Matsuda Shota as Nishikado Sojiro
Abe Tsuyoshi as Mimasaka Akira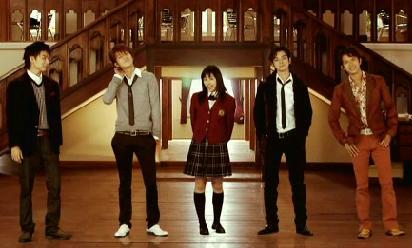 I would recommend others to stick with the Taiwan's version ^-^