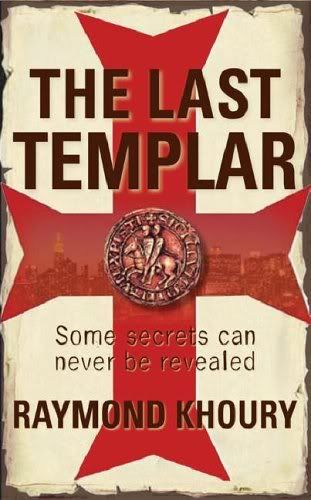 After my discovery of korean drama, I wasn't much of a bookworm, there are some books that are left unread, or I just read one or two chapters here and there, and then forgotten when I'm in my havenly room again. Usually, I would continue reading no matter how dull the book is just to know the ending. But now stories in written form doesn't grab me as it used to be. I wonder, is it because I already know the author's style and can predict the storyline myself? But then, there's two novels by authors that I had never read before, it was also left unfinished.
Anyway, this friend of mine - highly recommended this novel to me and lend me her copy. I wasn't having high expectation - since I didn't like the last novel she lend me :P. So it was the weekend, and I had to work during non-office hours, so I brought this novel with me, and in between entertaining some queries, I read the novel. It was really good! For me, better than Da Vinci Code... you might think with the book cover, the story was more leaning towards christianity, but its not... It topped international bestseller lists at number one, and spent more than 3 monts on the New York Times bestseller list in hardcover. Haha... I would think with its content, it won't be as popular in the Christiandom.
A little bit of synopsis:
Present day, Manhattan: Four masked horsemen, dressed as Templar Knights, emerge from the darkness of Central Park and storm into the Metropolitan Museum, the gala opening night of an exhibition of Vatican treasures. The leader of the horsemen homes in on one piece in particular, a strange geared device. He utters a few cryptic words in Latin as he takes hold of the device with reverence before leading the others escapes.
Tess Chaykin, an archaelogist was a witness to all this and together with Sean Reilly, FBI's an anti-terrorist specialist as well as a practising Catholic tries to solve the crime. As the horsemen's dead bodies start turning up, and as the importance of the stolen device becomes more and more apparent, Tess becomes more than a witness to the crime. She and Reilly get drawn into the dark, hidden history of the crusading Knights, and of the last surviving Templars' fateful journey from Acre to the pyres of Paris. With Tess fuelled by an unswerving commitment to scientific truth, while Reilly is plunged deeper into a spiritual and professional conflict which ultimately leaves them with the troubling burden of their shocking discovery.
Website of the book --->
www.thelasttemplar.com/
Though the end of the book was kinda 'straight drop' ending, but I can't imagine any other ending. Yeah, it will be chaotic to say the least if one of the most powerful religion in the world was publicize as nothing more than novel/manual created by mere-mortal.
One of my favourites quotes from the novel; " Faith is easy when you are standing infront of a miracle, the real test of any faith is when there's any signs"